Preparing a Telecom Network for Weather-Related Disasters

Over the past few years, there has been an increase in weather-related disasters that affected grid power and telecom networks. A network's grid resilience is significantly important as climate change increases the frequency and intensity of severe weather (i.e., thunderstorms, hurricanes, wildfires, blizzards).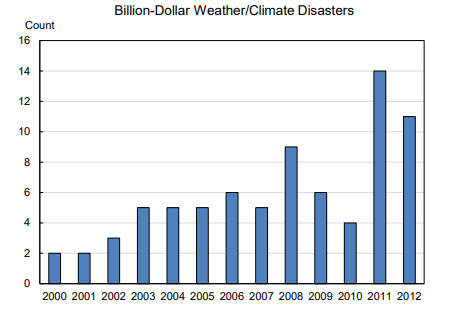 In this post, we'll cover the impact of climate change for the telecom industry and ways to prepare for telecom disasters.
The Impact of Climate Change for Telecom Networks
As severe weather continues to increase across all regions around the world, telecom networks are prioritizing network resilience and improving their control and management of power. When AC grid power is unavailable, most telecom sites can rely on back-up batteries and diesel fuel generators to continue telecom network operation. For long periods of power outages, operators must send trucks efficiently to refuel the sites. By monitoring the usage of fuel per site, an operator can establish a priority of which sites needed refueling first, have a detailed fuel consumption rate, and manage truck rolls efficiently, saving costs.
Related: GHG Emission White Paper – How Telecom Network Operator and Tower Companies Can Reduce GHG Emissions
Public Safety Power Shutoff in California
In high fire-threat areas in California, a public safety power shutoff was necessary during times of gusty winds, dry conditions, and "Red Flag Warnings" declared by the National Weather Service1.
In the fall of 2019, after power was shut off in California to help prevent wildfires, the FCC reported on October 27th that 401 cell sites were out due to power and 79 out due to damage2. The power shutoff is unavoidable for telecom operators, and it's not always clear how long the outage could last. Investments into network resilience are at the forefront of many companies, as weather-related impacts are now expected to happen each year.
Current Wildfires in Australia
The catastrophic bushfires in Australia have caused power outages and interruptions to cell phone network services. The Australian Minister of Communications, Paul Fletcher, states in a media release:
Many of the outages are due to power supplies being cut off, and in some cases are the direct impact of fire on network infrastructure. The current fire situations across Australia have made access difficult and unsafe at some sites to assess and restore services.3
The restoration work by the technicians may consist of varying repairs and rebuilds across all affected base stations. Having visibility and telemetry data of all site equipment, temperature, and fuel levels can help a technician prepare for repairs before arrival and save on extra truck roll expenses.
Several site areas remain inaccessible for repairs and services, leaving many people with poor to no cell coverage. To help assist the community with communication, Telstra (a major Australian mobile network operator) extended free payphone services.4 In addition, cell on wheels and trucks providing wifi connectivity to satellite services by nbn Australia.
What You Can Do to Prepare for Telecom Disasters
Weather-related power outages and unreliable AC grid power cannot be avoided in some regions in the world. In these situations, telecom site automation can help during power outages across either individual or multiple sites and be beneficial during times of "normal" operation.
Here are some common power-related abilities a telecom site automation solution can provide:
AC Power Monitoring/Metering
Measure DC Variables
Battery Monitoring
Generator/ATS Monitoring and Control

Better generator refueling and maintenance scheduling
Generator exercising prior to a predicted weather event
Generator exercise scheduling or suppression for regulatory compliance

Specialized telecom site appliances for mobile disaster recovery vehicles (COW's, COLT's, GOAT's)
AC or DC Reboot/Load Shedding
Preparing your network for power outages caused by weather and natural disasters with advanced technology will increase the resilience, reliability, and efficiency of your telecom sites. As climate change poses an increasing frequency of events, we recommend investigating what telecom site automation can do for you now to minimize the impact of network failures and avoidable operating costs.
Learn more about telecom sites power control and management in our latest white paper: